Biopreservative cultures
Meat cultures
BIOVITEC meat biopreservative cultures can satisfy all the needs of manufacturers of fresh and semi-fermented sausages.
They increase the food safety during the whole shelf life and give your product a subtle and pleasant taste while improving its colour.
They are adapted to both Clean label market and organic market.

Adapted to organic and Clean Label products.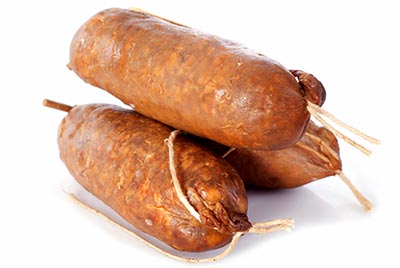 Fresh or half fermented sausages are deemed to be delicate because of little stabilisation. They require the control of unwanted germs.
They can meet your requirements enabling:
to optimise the food safety,
to ensure naturally a better preservation of your product,
to improve their organoleptic qualities.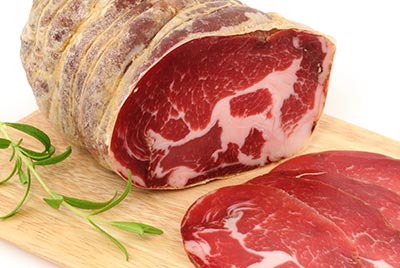 Selected for their activity at low temperature and power to tolerate a large quantity of salt (process used on typical products such as Coppa, Pancetta, Lomo, dried ham…).
They have a real effect on the stabilisation and visual and aromatic perception of your product enabling:
the control of unwanted microflora,
the improvement of the colour of your product,
the development of an attractive aromatic potential.
Their use is optimized if you search an economic short production cycle.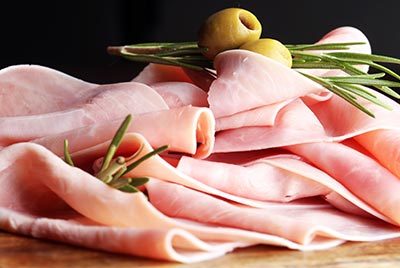 Selected for their activity at low temperature and their high nitrate reductase activity.
Easy implementation 
Our ready-to-use meat cultures can be combined with nitrite, nitrate, or natural sources of nitrate. Added to the brine, they retain their whole viability before being inactivated by cooking (cooking in stages, up to 70°C in the heart).
They operate at standard processing temperatures of cooked ham (+4 ° -10 °), during trembling, and until the first stages of cooking. They do not require modification of the times and temperatures of the manufacturing processes.
Important nitrate reductase activity 
Nitrate is rapidly converted to nitrite, allowing for optimal color development in low-nitrite or natural-source nitrate recipes. Nitrite reacts with meat proteins to develop the usual color of cooked hams.
Complementary enzymatic activity 
The activity of catalase, associated with the oxygen consumption of our cultures, stabilizes the color and aroma throughout the shelf life of the cooked brine.